My Ruger SP 101 has always seemed to have a heavy double action and single action trigger pull.
I began reading about 2-3 weeks ago and determined that Ruger sent the revolvers from the factory with a 14 lb. main spring.
Seems that a lot of people ( like me ) wanted a lighter pull weight on their Ruger SP 101 revolvers and ordered a Wolff Spring Kit. I did the same, the kit arrived today.
The kit consist of a 9 lb. spring, a 10 lb. spring, and a 12 lb. spring.
I chose to start with the 9 lb spring. My logic is if the pistol will function 100 % and I can get the trigger pull that I want, I'll leave the 9 lb. spring in place. If I experience mis-fires, I'll install the 10 lb., if I still experience mis-fires after that, I'll have to go with the 12 lb. spring.
The main spring change out is completed now. The new 9 lb. main spring is in the revolver. I'll head to the range in a few days and see if the 9 lb. spring will offer 100 % ignition with my primers. The revolver now seems like a completely different revolver, silky smooth. The single action trigger pull is improved along with the double action pull.
Ben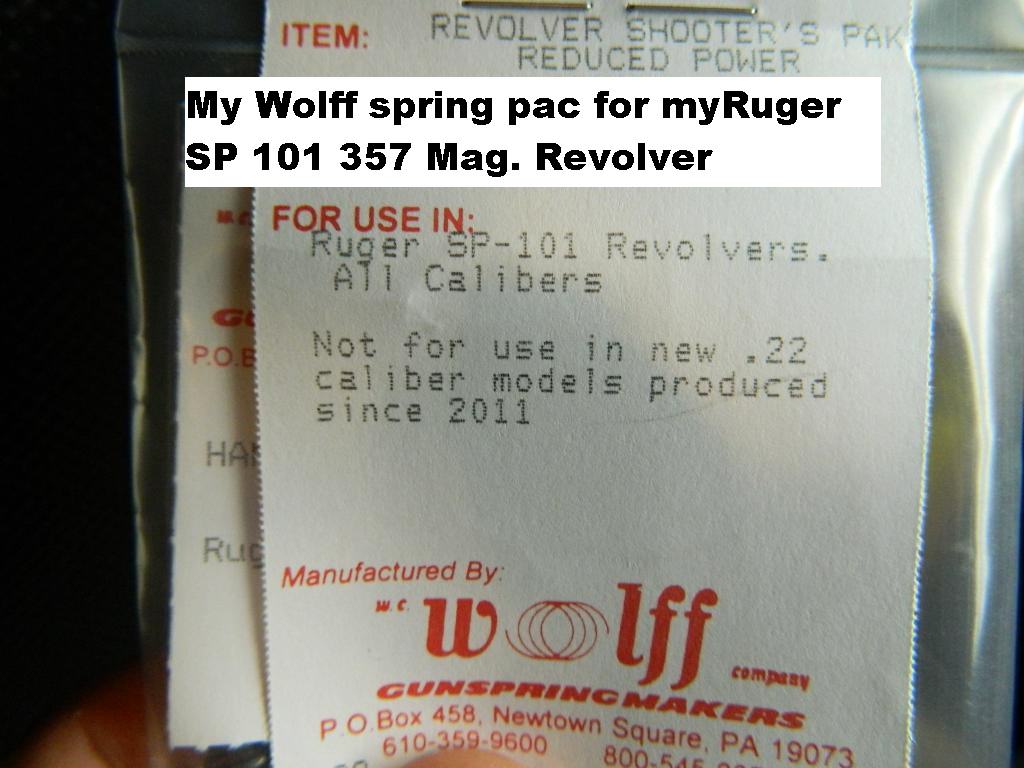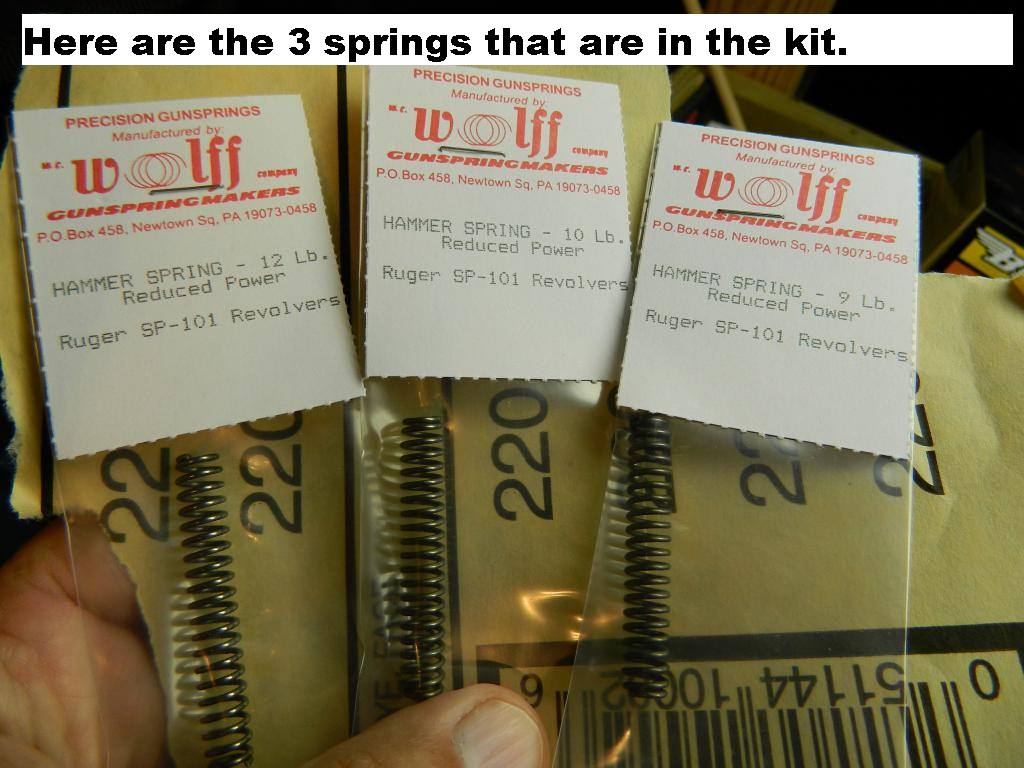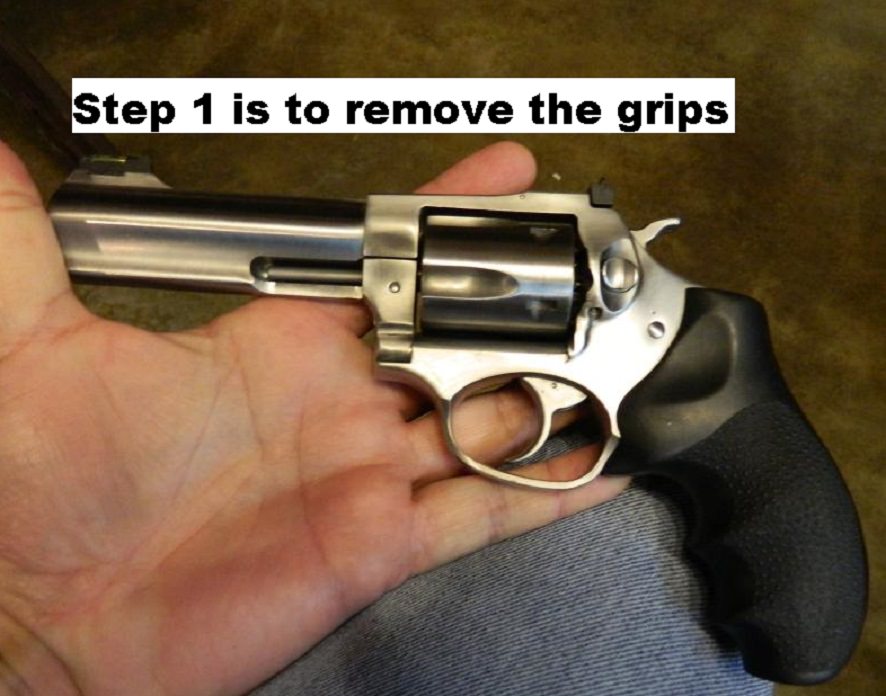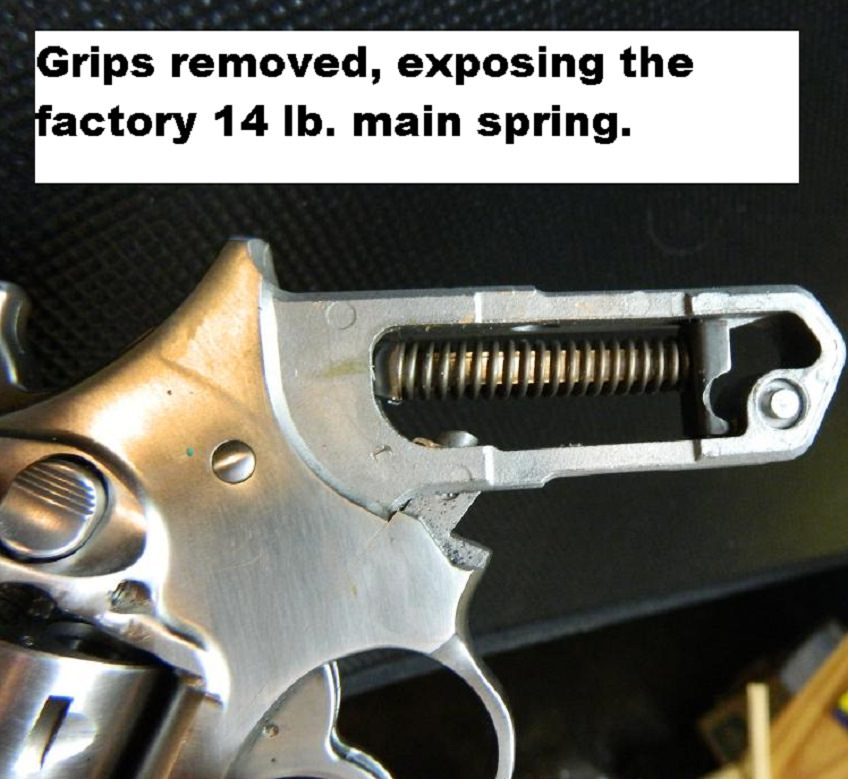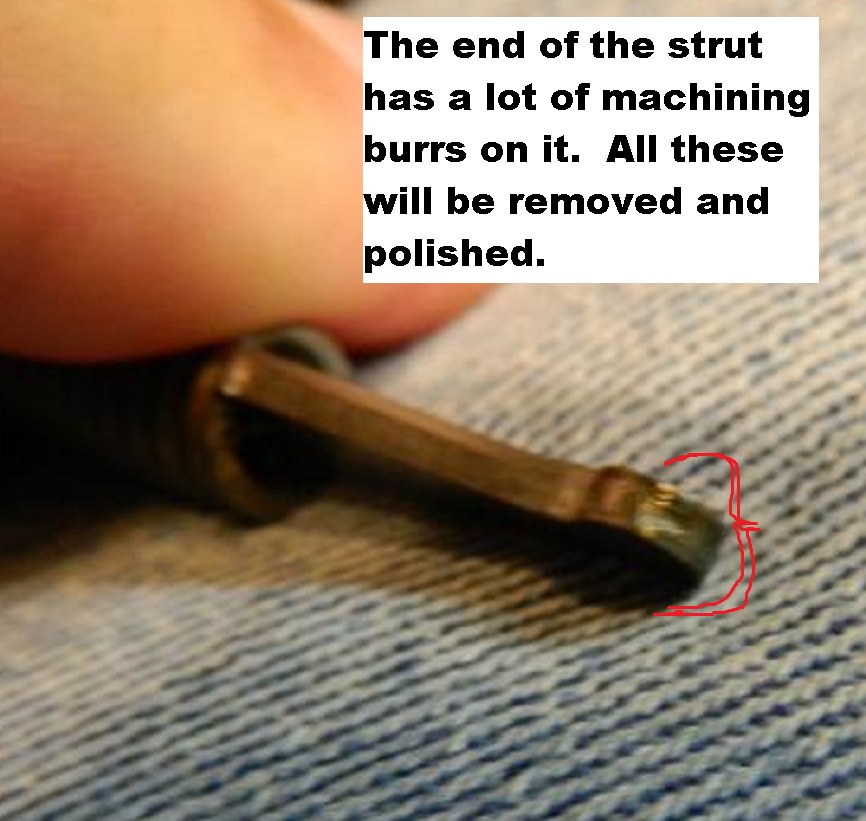 This spring is under a tremendous amount of tension. If you are not
very careful
, parts will travel 1/2 mile when you pull the pin out of the hole . Not a bad idea at all to have your safety glasses on while doing this kind of work.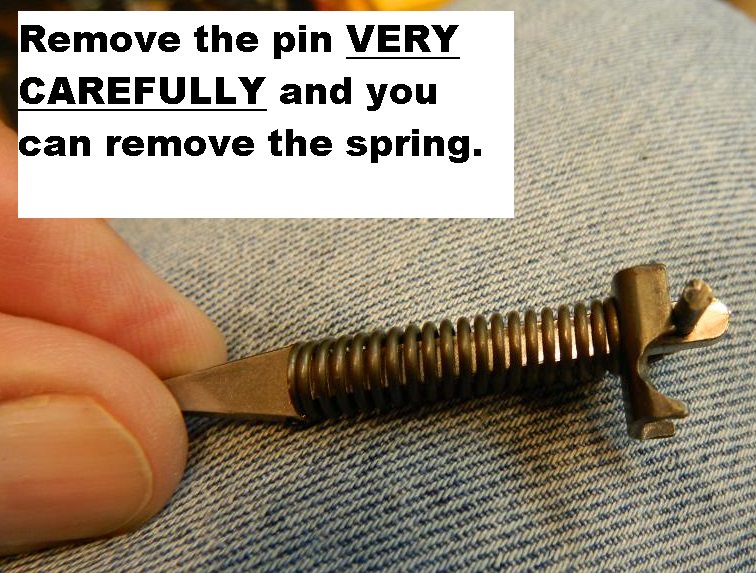 End of the strut is polished smooth and lubricated.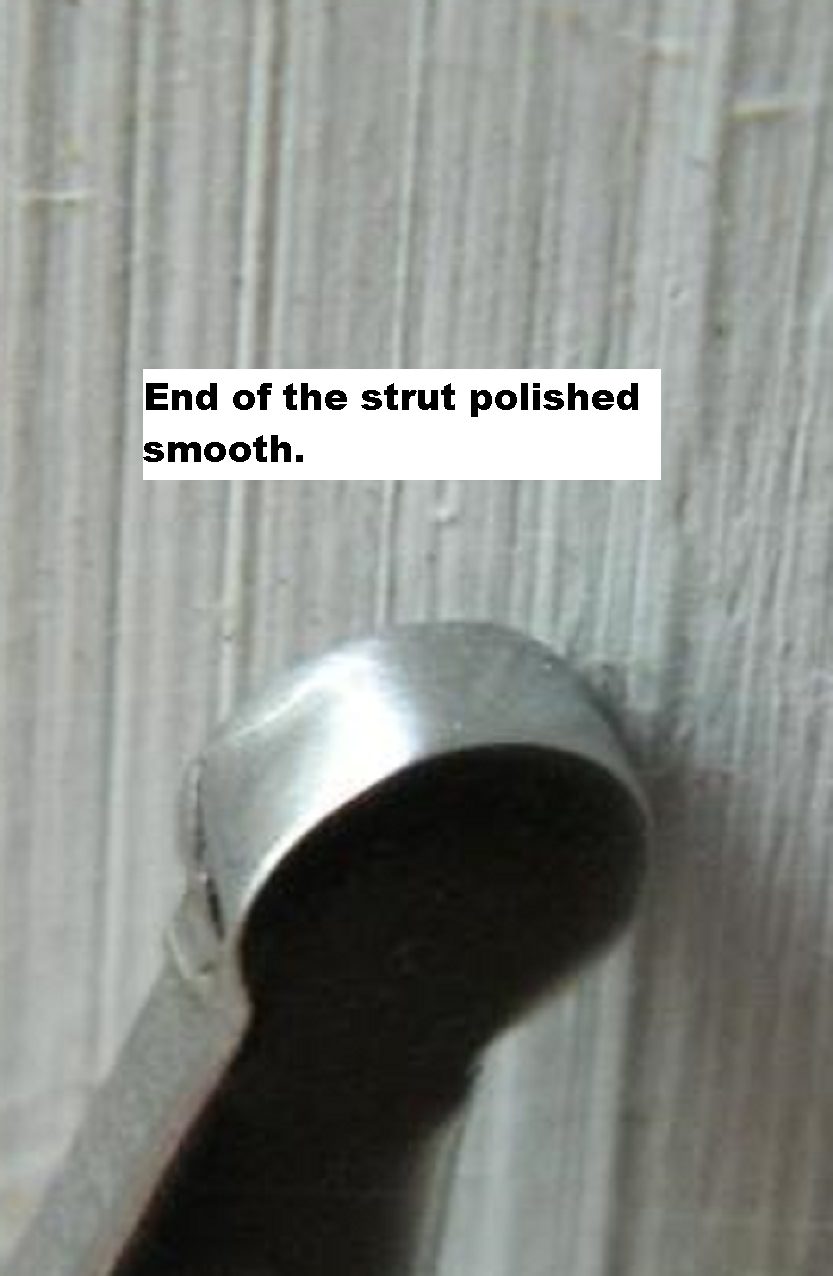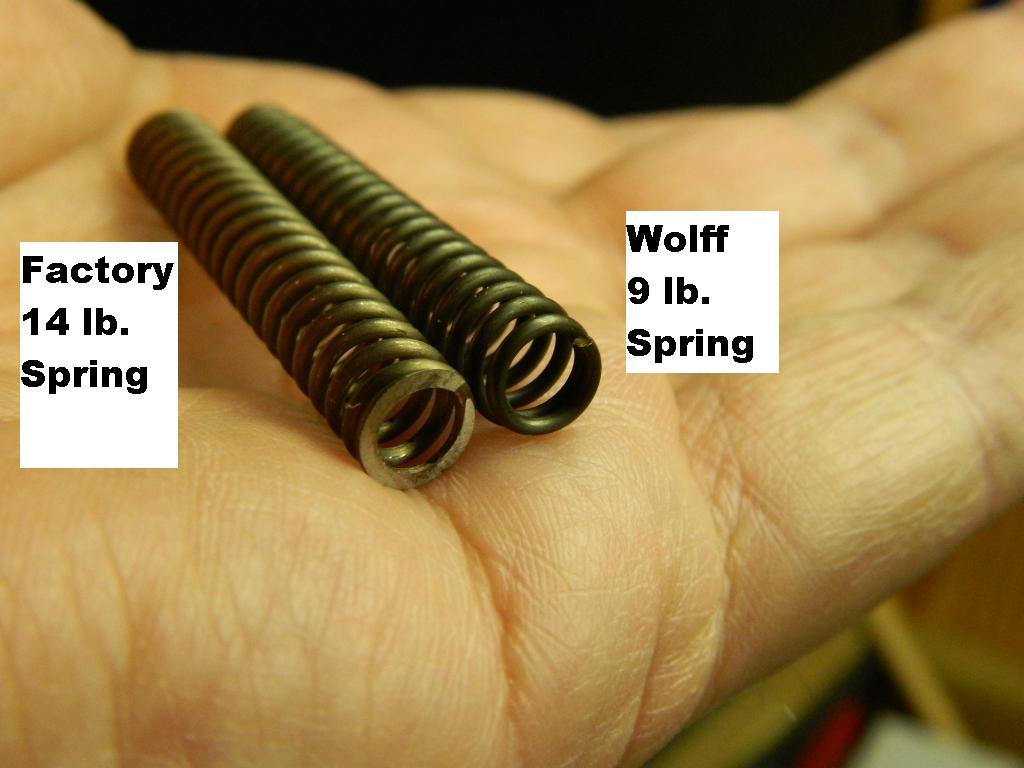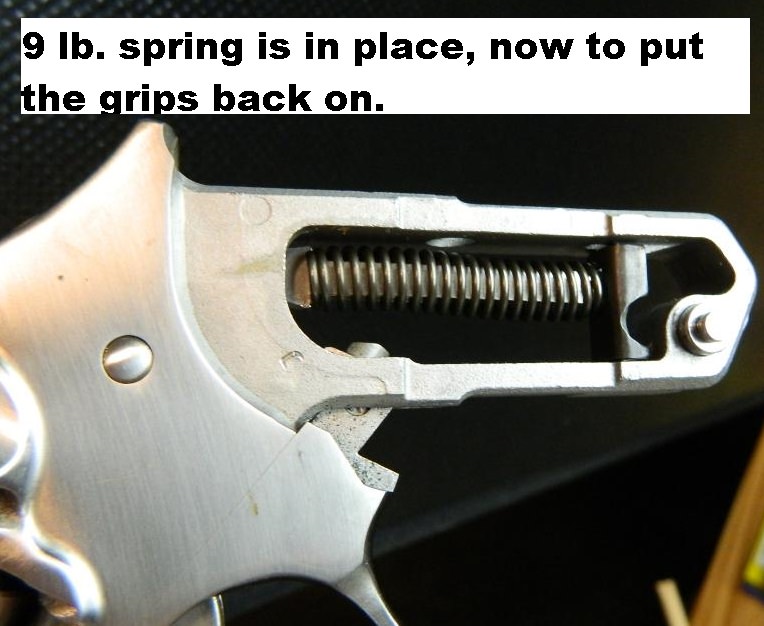 Last edited: