There is no way I am paying $400-500 for a top brand unit, so I would like please recommendations on how to make my own.
For visuals, here is one of the most highly rated units - Kuat Pivot v2 ($400):
The Pivot v2 makes sure your rack never gets in the way. Swing up to a 4-bike rack to the side for clear access to tailgates, rear doors, and hatchbacks.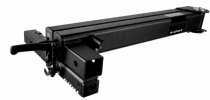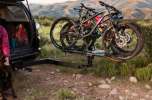 And here is the other one, from 1up: ($410):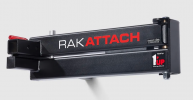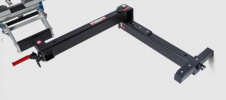 Suggestions on the pivot? I was thinking about a stainless 1/2" bolt and hardware - enough? What type of bushings, spacers? I can custom make anything out of delrin, bronze, brass, etc. on the lathe, so lots of options.
Suggestions on the wall thickness for the 2" square tubing? Most all of these are about 40-50 pounds, and only rated to hold two bikes with less than 100 pounds total/combined.
Any other tips/advice?
Last edited: